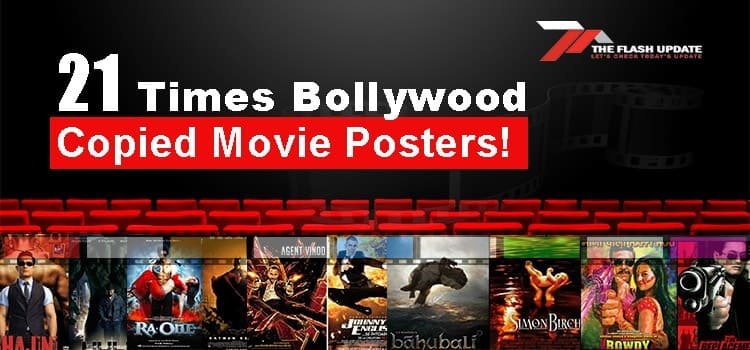 We all love watching movies, and tv shows. But most of us does not notice movie posters. But we have noticed all Bollywood movie posters for you. You will be shocked if we share our observation with you. According to our observation, 21 Times Bollywood Copied Movie Posters from different Hollywood, Korean and etc. industry posters.
Whether it's the songs, movie plots or outfits, the Hindi film production seems to be an immense fan of copying or let's simply say "taking inspiration" from different films and shows. Let's get into our article, "21 Times Bollywood Copied Movie Posters!"
So much so, that they have even repeated movie posters without analysing the need of transforming it a bit, for it to seem less noticeable.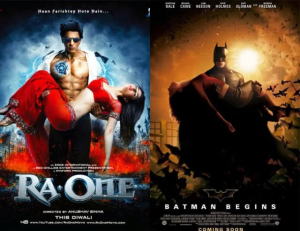 The 2011 film Ra.One's poster is a clear copy of Christopher Nolan's Batman Begins.
Ranbir Kapoor and Priyanka Chopra Jonas film Anjaana Anjaani's poster is a duplicate copy of Hollywood film An Education.
While Zoya Akhtar's movie Zindagi Na Milegi Dobara encouraged many of us to travel for memorable trips with our colleagues, the poster of the movie itself appears to be encouraged from a Hollywood film named Lords Of Dog Town that published in 2005.
Also Visit: Manchez Scout in GTA Online : A Crazy Addition to your Garage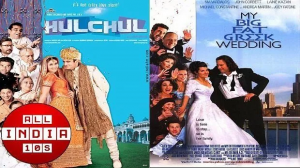 Can you spot the variation between Hulchul and My Big Fat Greek Wedding's poster? Yes, there is none, if you find any difference, let us know in the comment box.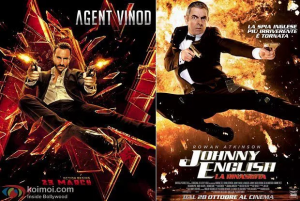 Agent Vinod's film poster is reproduced from Johnny English Reborn. What creativity!! But Saif Ali Khan is looking smarter than Rowan Atkinson in the movie poster.
Also Visit: Whatsapp New Privacy Policy Updates
Everyone knows that Rowdy Rathore is an accurate remake of Telugu film Vikramarkudu (2006) but, even the poster is not real. It's drawn from The Replacement Killers. Double remake Movie plus Movie Poster! XD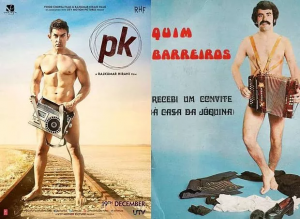 Rajkumar Hirani, PK's movie poster is drawn from a music album named Quim Barreiros that published in 1973. This one shocked you a little? Please let us know in the comment section.
Also Visit: Best Web Hosting Providers to Try in 2021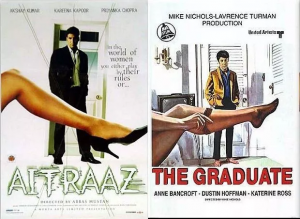 Aitraaz was an astonishing film but, its banner is drawn from The Graduate that published way back in 1967. How Clever Bollywood is?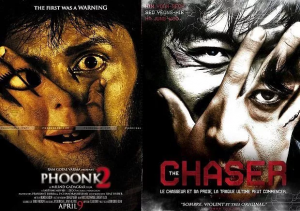 If you understand Bollywood only lift ideas from Hollywood you're incorrect. The poster of Phoonk 2 is reproduced from a Korean movie named The Chaser. Korean movie posters are also a source of inspiration for Bollywood movies posters.
Also Visit: 3 Ways to Motivate Yourself and Others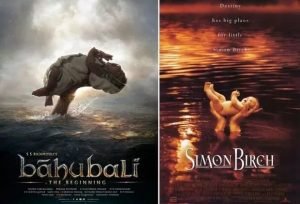 Baahubali: The Beginning, that was an epic movie with no doubt, also copied its movie poster from Simon Birch. The Only difference is of the number of hands.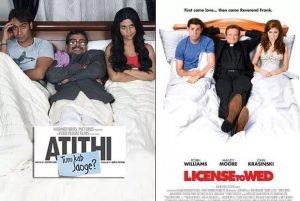 The poster of Atithi Tum Kab Jaoge was borrowed from a Hollywood film named License to Wed that published in 2007.
Also Visit: Signal requires these main features to woo WhatsApp users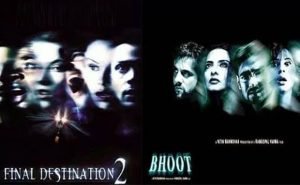 The movie poster of Urmila Matondkar and Ajay Devgn's film Bhoot is drawn from Hollywood thriller visual treat Final Destination 2.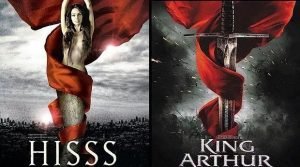 Hisss' poster is borrowed from King Arthur movie, that was released in 2004.
Also Visit: Best free online education portal & SWAYAM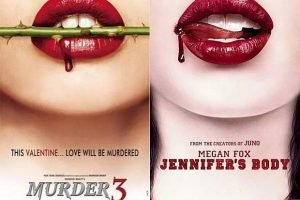 Murder 3's film poster is drawn from Megan Fox starrer Jennifer's Body.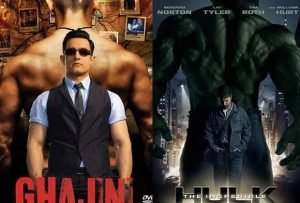 While Ghajini was a megahit, the poster of the film seemed so much similar to the poster of "The Incredible Hulk".
Also Visit: KGF: Chapter 2 Teaser is out on Youtube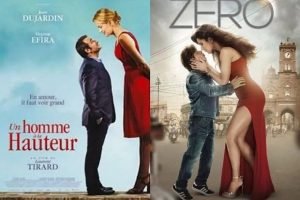 Shah Rukh Khan, Anushka Sharma and Katrina Kaif's film Zero was unexpected and disappointing. But, what's even more disheartening is the truth that the film's poster was copied from a French film titled Un Homme À La Hauteur.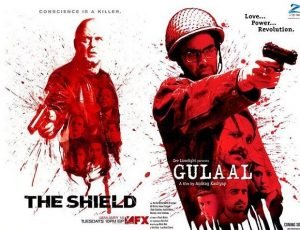 Gulaal's film poster is drawn from a drama series named The Shield – Season 5 that published in 2006.
Also Visit: Bird Flu: Maharashtra has been deeply influenced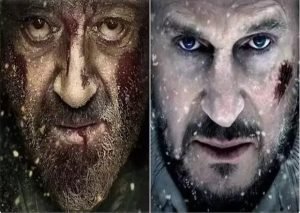 The poster of Sanjay Dutt's film Bhoomi is taken from Liam Neeson's Grey.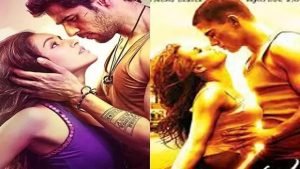 We noticed that Ek Villian's film poster is reproduced from the Hollywood dance drama Step Up (2006).
Also Visit: What is bitcoin? Who Created Bitcoin? How many Bitcoins are left?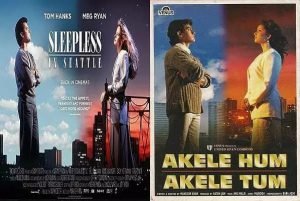 The film poster of Akele Hum Akele Tum was replicated from Tom Hanks & Megan Ryan film Sleepless in Seattle.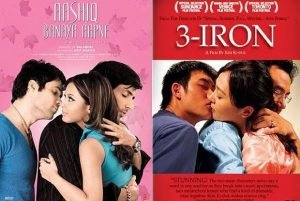 The poster of Aashiq Banaya Aapne was copied from a South Korean movie titled 3-Iron.
If we continue our research for such posters, hopefully, we will find more, but we are not going for further research. If you desire that, we should continue our research for such posters, please let us know in the comment box. If we will receive more comments, we will go for it again. Because we always work for our audience, and always try to provide articles, that you desire to read on our website.
Hope You have enjoyed our post on "21 Times Bollywood Copied Movie Posters!". We request you to share your words in our comment box. Please Write Something…
Also Visit: WhatsApp Account Deletion – WhatsApp Account Will be Deleted?