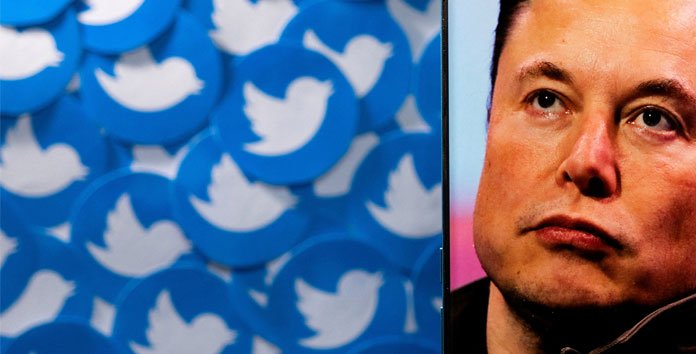 For a majority of Twitter employees, the writing was on the wall. As a result of this week's mass termination announcement, Elon Musk transformed a typical November Friday into Black Friday for his employees. More than fifty percent of the employees in India is said to have been let go by the Twitter division managed by Elon Musk. While Twitter India's entire marketing staff has been let off, the engineering, product, and communications teams have apparently laid off a number of employees.
As part of a worldwide reorganisation, Twitter alerted employees through email that they had been terminated from the firm and do not need to return to work when Twitter's offices reopen on Monday. Musk on Thursday ordered a complete workplace lockdown and limited staff access until the layoff process is complete.
Twitter India's product head Shirish Andhare has amended his Twitter profile to remove his title, while Twitter India's head of communications team, Pallavi Walia, wrote "#AlwaysATweepNeverATwit that's the tweet!" — implying that she, too, was let go. Yash Agarwal, who worked in Twitter's public policy department in India, also announced his dismissal on Twitter. While these are just a few of the employees that have been terminated, there is a whole community of terminated employees on Twitter under the hashtag #OneTeam.
More than half of Twitter's approximately 300 India-based employees are said to have been let go. Twitter has not disclosed a specific figure. According to NDTV, the whole marketing staff was terminated, although "some sales and technical employees were kept."
also read:Twitter now allows full image size in the web version
This decision was made less than a week after Elon Musk seized control of Twitter. He quickly sacked Twitter's previous CEO, Parag Agrawal, as well as its CFO, Ned Segal, and legal head, Vijay Gadde. According to media accounts, they were hauled out of Twitter's San Francisco offices. The future of the remaining employees remained unknown, but Musk informed the whole workforce that mass layoffs were imminent. The corporation notified employees in a brutal email earlier this week that they would begin receiving information regarding their future with the company on Friday.
also read:Elon Musk Richest person in the world