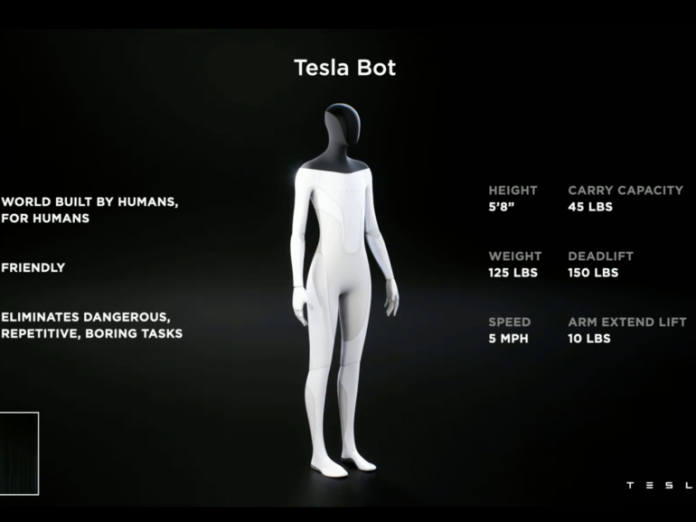 Elon Musk took to the stage earlier this year to present something that many would say is more impressive than the Tesla Cybertruck. The CEO unveiled the Tesla Bot and then conducted a comprehensive presentation and follow-up Q&A with his product development team.
During the August launch, it seemed as if the business was only dipping its toes into the robot ecosystem to gauge interest. Musk said that although it is not as critical as developing renewable energy technology, it is on their radar and they have already begun the recruiting process for developing the Tesla Bot.
"I believe the possibilities are limitless," Musk said. While this is not directly related to Tesla's core purpose of expediting the world's transition to sustainable energy, it is a very beneficial development for the world to create a humanoid robot capable of interacting with the environment and assisting in a variety of ways."
Tesla CEO Elon Musk suggested in a recent interview with Lex Fridman that the Tesla Bot may be more than a machine. In the interview, he discussed how the company's robot, which resembles something from a science fiction film, has the potential to become a human partner. He even said they may evolve into humanoids similar to R2D2 or C3Po from the Star Wars saga.
also read:Tesla robot unveiled, Elon Musk pitched humanoid robot idea.
He said that the Bot "may acquire a distinct personality over time." It's not as though all robots are identical. That personality, or whatever you want to name it, might grow to fit the owner."
This is a strong remark from the business magnate, since he has explicitly dismissed the idea that we need Artificial Intelligence (AI) to advance technology. He argues that the majority of what AI accomplishes can be accomplished without it. It will be fascinating to watch how something like a Tesla Bot would be able to operate as a buddy while still retaining some degree of uniqueness without or with little usage of AI.
Musk has already made a strong declaration in support of robots. He said that Tesla might easily be seen as a robotics firm rather than a car manufacturer. The allegation was backed by the company's usage of self-driving technology, which effectively transforms its vehicles into robots on wheels.
He has often said that the Tesla Bot's primary purpose will be to relieve people of repetitive activities that might cause stress. He also mentioned the issue of future labour shortages during the presentation for Tesla Bot, which may be addressed by robots like Tesla Bot.
Also read:Tesla Phone: News, Specs, and more…
General FAQs Tesla and T Bot
Is Tesla Bot for real?
Tesla is developing Musk's robot. The Tesla Bot design is for a sleek, 125-pound humanoid robot that will use Tesla's vehicle artificial intelligence and autopilot capabilities to plan and follow routes, handle traffic—in this case, pedestrian crossings avoid hazards.
What is the Tesla Bot supposed to do?
Tesla stated that it is developing a humanoid robot named Tesla Bot that will be capable of assisting you with grocery shopping and other boring tasks.
What is the name of the Tesla Bot?
Tesla's "total self" technology, which name is Autopilot, serves as a jumping-off point for the Tesla Bot's developers.
What is the cheapest Tesla?
The Tesla Model 3 is not a cheap vehicle. Tesla previously bragged boldly of a $35,000 all-electric vehicle. Tesla's entry-level vehicle is now the standard-range Model 3, which begins at $43,990.