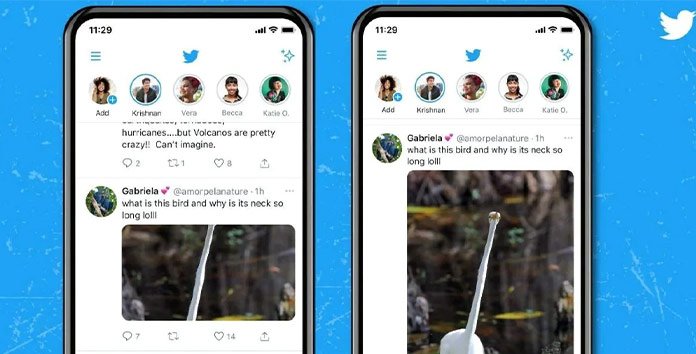 Twitter stated earlier this year that users would soon be allowed to submit full-size images. It enabled viewers to see the whole timeline rather than just a part of it. Prior to this functionality, users had to touch on the picture to view it in its entirety. Previously, this capability was only accessible for Android and iOS users, but the social media platform has now made it available for online users as well.
also read:Facebook now called Meta, announces CEO Mark Zuckerberg
Previously, Twitter online displayed cropped photos that did not support the 16:9 aspect ratio. This was done to preserve the feed's uniformity for easier use. Before uploading, users may now get a preview of their full-length photograph.
official tweets below
This is now available on web!

Pic looking good in the Tweet composer? That's how it will look on the timeline.

— Twitter Support (@TwitterSupport) November 10, 2021
For those who are unaware, the feature was tested in March, along with another feature that enables users to submit 4K photographs and movies. The latter was just recently implemented, and users may activate it by going to Settings.
official tweet below
Now testing on Android and iOS: when you Tweet a single image, how the image appears in the Tweet composer is how it will look on the timeline –– bigger and better. pic.twitter.com/izI5S9VRdX

— Twitter Support (@TwitterSupport) March 10, 2021
Twitter Blue, an opt-in premium monthly membership service for users, has been launched for the uninitiated. It will provide users access to premium features such as the ability to undo tweets. Subscribers will also be able to personalise their Twitter experience by using customised app icons, vibrant themes, and bookmark folders. Subscribers will also be able to customise what displays in the navigation bar for easy access with the new "Custom Navigation" function.
twitterblue official tweet below
It's time to flex those Twitter fingers and take it to the next level 💪

Twitter Blue is now available for subscription in the US, New Zealand, Canada, and Australia on iOS, Android, and web pic.twitter.com/if3wXfoGpB

— Twitter Blue (@TwitterBlue) November 9, 2021