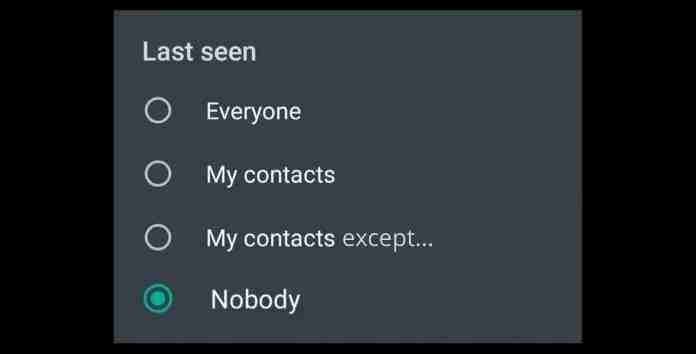 Everyone loves using WhatsApp to chat and share media in a very trusted and secure environment. WhatsApp is constantly working behind the scenes to add some new security features to its service, and now I'm going to share a new security update with you. Guys, now the beta version of WhatsApp for Android has a new security feature to hide your "last seen" status from specific users.
Hide your "last seen" status from specific people
This WA version has been in active development for a few months; it is available for some beta users.
One of the most asked for features may be finally coming to #WhatsApphttps://t.co/VM90QcJlYm

— TechRadar India (@TechRadarIndia) November 12, 2021
This means it is supposed to be available soon to the version of WhatsApp everyone is using, but here "soon" could mean "in a few months", because WhatsApp is really among the most cautious companies when it comes to adding new features to its stable app.
But the main thing to appreciate about WhatsApp is that it is working on letting you hide your "last seen" status from specific users you don't want to show this status.
Even if you are not able to hide your last seen from some specific people, but in future users will be able to set their "last seen" status to be viewed by their contacts except a blacklist of specific people, everyone, their contacts, and nobody. Some options were there already, what's different is the "My contacts except…" one.
When you select that, you can select who to disable "last seen" status access for. As usual in WhatsApp-world, if you disable "last seen" access for someone, you won't be able to check their "last seen" either.
More on TheFlashUpdate
WhatsApp multi-device now works without internet: How to use
Ways to Find out who blocked you on WhatsApp – Tips & Tricks