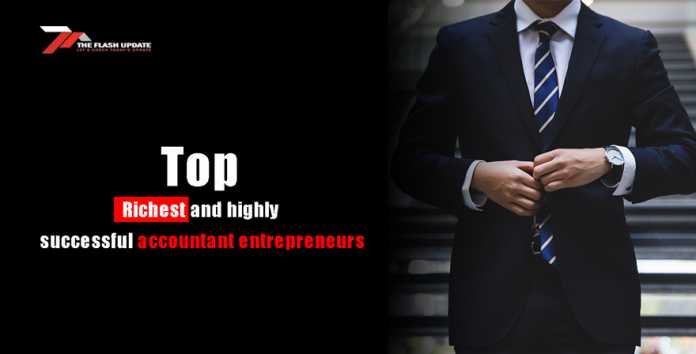 What is an Accountant?
A financial accountant is an expert responsible for maintaining and interpreting business finances. A significant proportion of accountants handle an array of financial matters, whether for individual customers or for organizations that hire them.
The words "accountant" and "accounting" have a tendency to be used frequently, thereby creating misunderstanding about what accounting is and what accountants do. Although certain professional names, such as "accountant" and "bookkeeper," are used interchangeably, they still have important distinctions.
Are bookkeepers are accountants?
Simply we can say, accountants can be bookkeepers, but all bookkeepers are not accountants.
Additionally, an accountant who has passed the CPA exam and has met state licensing requirements is a certified public accountant (CPA). Thus, accountants are CPAs, but not all CPAs are accountants.
There are many distinct types of accounting positions inside organizations. Three kinds of accountants are important: public accountants, management accountants, and government accountants. They all cover distinct areas of the accounting profession. Auditors from inside and outside of the organization are strongly connected.
Top  Richest Accountants In The World
Of course, there are perks to controlling other people's money – such as knowing how to build up your own fortune. If you're considering hiring a celebrity salary, the six "big-time" accountants listed below will give you a few ideas.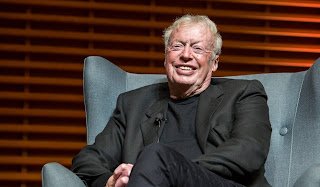 1. Phil Knight, co-founder of Nike. Net worth: $25.1bn
Phil Knight is best known as the co-founder of Nike, but he is also a certified public accountant. Knight went to Japan after graduating from business school and door-stepped the CEO of the Onitsuko Tiger running shoe brand, securing US distribution rights. He saw an opportunity and joined up with his old track coach to start the company that would become Nike in 1964. Nike is currently valued $86.2 billion.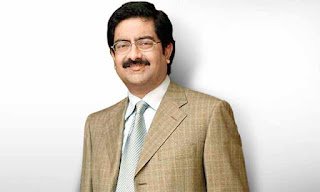 2. Kumar Mangalam Birla, chairman of Aditya Birla Group. Net worth: $8.3bn
Mangalam, Kumar Birla belongs from a famous Indian business family, and he studied accounting and business, but nothing could have prepared him for the sudden death of his father at the age of 28 – or for the enormous job of taking over one of India's largest conglomerates. But fears about Birla's capacity to replace his successful father's shoes were unfounded: during the last 20 years, he has successfully grown sales 20-fold to nearly $40 billion.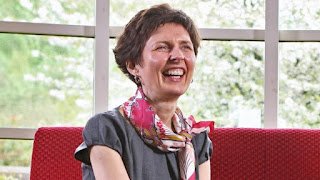 3. Denise Coates, director of Bet365. Net worth: $2.9bn
Denise Coates is an English entrepreneur who began her career as a cashier at her family's bookmaking firm, Provincial Racing. She studied accounting after graduation, but it was when she took over the company and turned the family's finances around that she revealed her real ability. With the help of a bank loan, Coates founded the famous online betting company Bet365.com in 2001. The company has grown to become one of the biggest online gaming businesses in the world, with operations in over 200 countries and millions of users. Denise took a chance, and it paid off handsomely!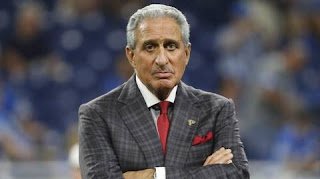 4. Arthur Blank, co-founder of The Home Depot. Net worth: $2.6bn
Arthur Blank was born in New York in the 1940s and studied accounting and business administration. He went into the retail industry and climbed through the ranks to become a vice president of finance. In 1978, when he and his buddy and CEO Bernard Marcus were both dismissed, the two decided to combine their resources and start their own company. It was named Home Depot, and the Home Depot brand is now worth $149.2 billion dollars.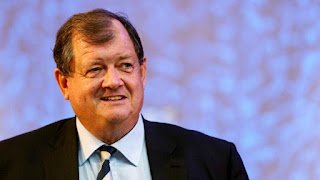 5. Paul Coulson, chairman of Ardagh Group. Net worth: $1.5bn
Paul Coulson, a Dublin native, is regarded as one of Ireland's wealthiest individuals, and he seems to have been blessed with an abundance of that legendary Irish luck. Coulson began his career at PricewaterhouseCoopers in London before founding the financial firm Yeoman and then switching to the glass business in 1998. Coulson pushed Ardagh, a glass-bottling business, to global prominence; the formerly tiny company is now worth an estimated $3.34 billion.
6. Sir Brian Souter and Ann Gloag, founders of Stagecoach Group. Net worth: $1.49bn
Sir Brian Souter and his sister Ann Gloag were the children of a bus driver, but they had no idea that the method of public transportation would enrich their lives for the rest of their lives. Souter earned a bachelor's degree in accounting and economics from university and went on to co-found Stagecoach Group with his sister in 1980. With operations in the United Kingdom, the United States, and Canada, the business has become a household brand across the globe. There's no evidence of sibling rivalry here!
also read: what is a salary slip? You won't believe pay slip's importance, find out now
Five highly successful accountant entrepreneurs
1. Mangalam, Kumar Birla
Birla was educated in Mumbai and London and is the chairman of the Aditya Birla Group. He took over the family company soon after graduating as a chartered accountant from the Institute of Chartered Accountants of India (ICAI), guiding the multinational to greater profitability and a higher worldwide reputation.
Birla has won accolades from a variety of organisations in appreciation of his public involvement and leadership, while simultaneously striving to make his own company more socially responsible.
2. Tony Fernandes
Tony Fernandes, who was born in Kuala Lumpur and schooled in the United Kingdom, has established a name for himself in the low-cost airline business. Fernandes studied accounting at the London School of Economics before founding AirAsia and subsequently became an associate member of the ACCA.
He began his career as an auditor with Virgin Records and rose through the ranks to become Warner Music Southeast Asia's regional vice president. Since founding AirAsia, Fernandes has embarked on a number of high-profile projects, including forming his own Formula One team and appearing on the Asian edition of The Apprentice.
3. David Ross
David Ross is a British entrepreneur who, with his school buddy Charles Dunstone, founded Carphone Warehouse, a British mobile phone store, using £6,000 of his savings. Ross worked as a chartered accountant at Arthur Anderson before becoming a millionaire entrepreneur, demonstrating his commercial skills as finance director and COO.
He left Carphone Warehouse in 2008 but is still involved in politics, arts, and sport, sitting on the board of the National Portrait Gallery and organising an annual opera festival at his Leicestershire home of Nevill Holt.
4. Bob Parsons
Bob Parsons, the high-profile entrepreneur and founder of GoDaddy, graduated from the University of Baltimore with a degree in accounting before going into the IT and software sector, where he ultimately earned his fortune. He founded GoDaddy, an internet registrar and web hosting business, in 1997, and although stepping down as chairman, he is still the company's biggest shareholder.
Parsons, like the other accountant entrepreneurs included in this article, has used his fortune to pursue a broad variety of charitable and business activities, including launching his own golf courses and opening a Harley-Davidson workshop.
5. John D Rockefeller
John D Rockefeller, the most well-known accountant entrepreneur on our list, was a titan of industry. He earned his fortune in the oil business after starting out as a precocious bookkeeper with a good mind for numbers. However, it was as a philanthropist that he had the most impact. He established or financed a number of educational institutions, including the University of Chicago, Harvard, and Yale, as the wealthiest man in US history.
Although his legacy as a businessman and philanthropist is still disputed, his influence on American public life is undeniable.