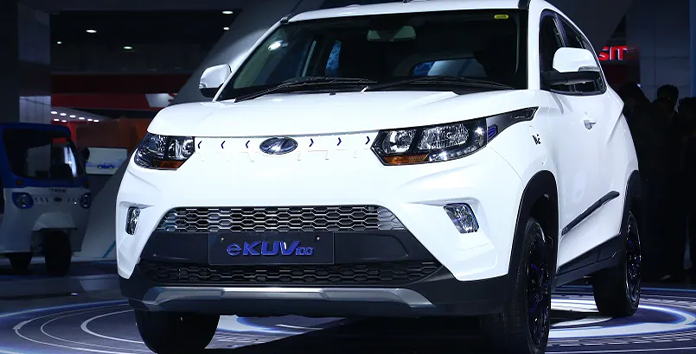 Including a mix of SUVs and light commercial vehicles, Mahindra & Mahindra expects to release 16 electric vehicles (EVs) by 2027. The company seeks to strengthen its position in India's electric mobility market with the proposed product line.
Automobile maker says it's open to bringing in private equity investors or splitting off its electric vehicle business into a separate corporation to help it flourish. On addition, the business has said that it wants to spend Rs 3,000 crores in electric vehicles (EVs).
By 2027, M&M expects to introduce a total of 13 new SUV models, eight of which will be electric. It is anticipated that four of these electric SUVs would go on sale between the years 2025 and the year 2027. As part of the LCV division, the business plans to introduce 17 new models, eight of which will be electric cars.
On addition to electric vehicles, the business's managing director and CEO, Anish Shah, has said that the company is also focusing its efforts in the field such as agricultural equipment and its other "growth gems." In addition to money, the company is open to outside investment for the knowledge it may bring to the table.
According to him, by 2025, the firm expects to witness a 15 to 20 percent increase in sales over a three-year cumulative period. On September 30, the company's second quarter sales was $21.7 billion, an increase of 12 percent over the same time previous year.
also read:Tesla, Elon Musk's electric car company, hits the $1 trillion barrier
Furthermore, M&M expects its farm equipment division, which includes 15 new items, to expand ten times its present levels by 2027, in addition to EVs. From its present worth of roughly 5,000 crores to over 12,000 crores by 2027, the business forecasts the domestic agricultural equipment market to develop.