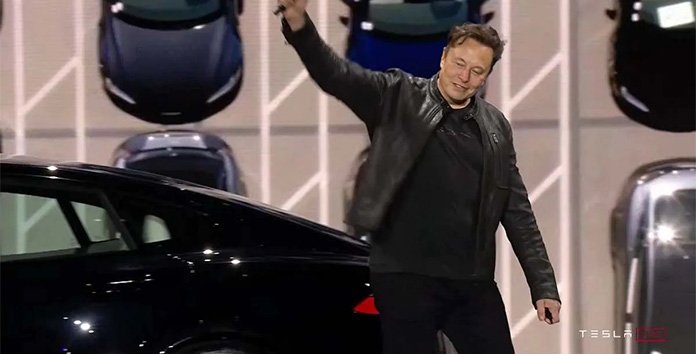 Tesla, Elon Musk's electric vehicle company, achieved the $1 trillion market valuation for the first time on Monday, surpassing Apple, Microsoft, Amazon, and Alphabet.
This is the sixth company in the United States to reach the $1 trillion mark, after Apple, Microsoft, Amazon, and Alphabet.
Its shares rocketed to a new all-time high after crossing $950 during trade – an increase of more than 9%.
also read:Tesla robot unveiled, Elon Musk pitched humanoid robot idea.
The rally followed the announcement on Monday by the US-based rental car company Hertz that it had ordered 100,000 Tesla cars (worth at least $4.2 billion) by the end of 2022 as part of an ambitious strategy to electrify its fleet.
The company's worldwide operations will benefit from expanded EV charging infrastructure.
Customers can be able to rent a Tesla Model 3 at Hertz airport and neighborhood sites in key US markets and some European cities beginning in early November.
Hertz is also putting in thousands of chargers throughout its site network.
Customers who hire a Tesla Model 3 they have access to 3,000 Tesla supercharging stations all over the United States and Europe, according to the company.
Previously, Tesla raised the pricing of all four of its in-production models.
also read: Top Key Features of Tesla and battery Charging specification
The basic Model 3 and Model Y electric cars are each $2,000 more expensive, starting at $43,990 and $56,990, respectively.
Furthermore, the basic Model S and Model X cars will cost $5,000 higher, at $94,990 and $104,990, respectively, according to electrek.co.
Global EV sales increased by 200 percent in the previous year and are expected to rise further as global manufacturers vow to increasing EV sales.
For example, three US manufacturers agreed in August to increase EV sales by 40-50 percent by 2030.
also read: Tesla's Full Self-Driving beta program | Elon Musk