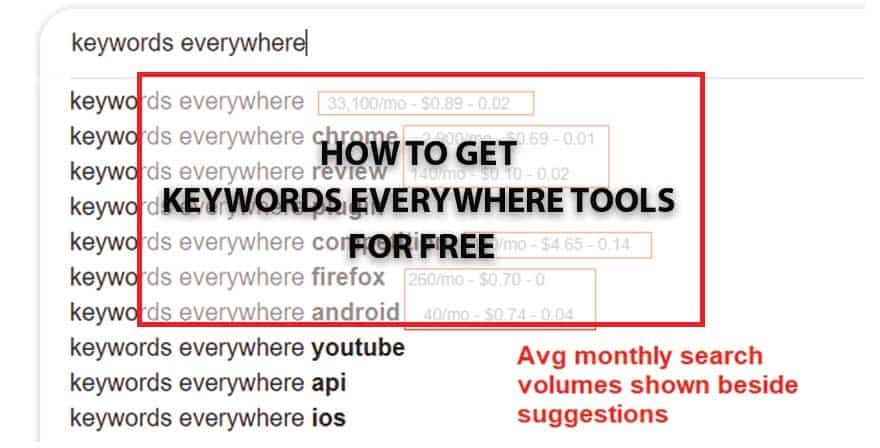 How to get Keywords everywhere tools for free?
There are biggest changes in Keywords everywhere tools, as all the bloggers and most of the SEO Expert usage these tools to get the volume of the keyword, CPC, competition, etc. Now, all Digital marketer wants keywords everywhere tools for free. How to do that? can it be achievable?
There are some few steps you need to get keywords everywhere tools for free. As per the latest updates in keywords everywhere tools website, followings are the charts of prices.
Keywords everywhere were free tools, where people can do research keywords for their ads, SEO, Blogs, etc.
The free version of these tools has limited feature. there more changes and updates provided in the latest version of the paid keywords everywhere.
Alternatives to keyword Everywhere:-
Google Adwords (Keyword Planner):-
Keywords planner is wide and most used keyword research tools for Digital Marketer. but these tools don't show the result in Search engine Result Page (SERP). which is the most advanced feature of Keyword everywhere tools.
2. Soovle:-
Soovle is also the most used keywords research tools. from these tools, we can get keywords idea from Google, Youtube, Bing, Amazon and more. But it does not show the keyword competition.
3. Google Trends:-
This tool helps us to show the related search for the past 12 months and also the most recent timing search and how many percents of people search these keywords.
it is the best tools for google ads because it shows the user when they can increase CPC of Ads and when they can decrease the CPC as per result and pages.
These are the best tools that can be used in place of Keywords Everywhere tools. you can find these tools by clicking on the link.
The Flash update is providing promo code for Keywords everywhere if you want to get the promo code, then share the post and email [email protected]
To know more about Free Dofollow Web 2.0 Websites List 2019 Updated