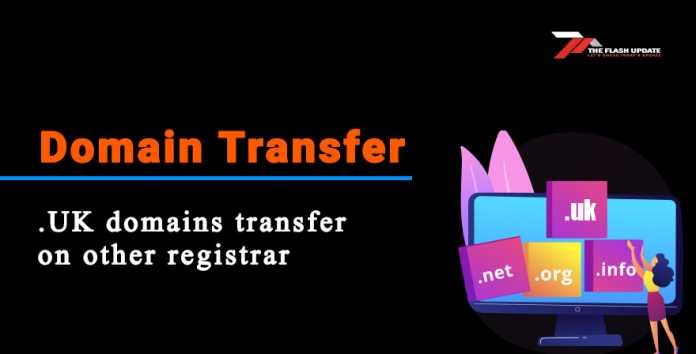 Transfer domain to other registrar is sometime it is big issue for if you don't know process, and it is more difficult for UK domain when current registrar asking for TAG name for new Registrar in this article we have covered all the issues coming while transferring Domain in other Service provider and also we have listed all the Tag name which you need when are going to transfer .UK Domains.
What is domain name?
An important component of the internet is domain names. They give every web server on the Internet a human-readable address.
Any Internet-connected device can be reached via a public IP address, either an IPv4 address (e.g. 173.194.544.01) or an IPv6 address (e.g., 2027:0da8:8b73:0010:0000:8w2r:0370:1137).
Computers can handle such addresses with ease, but humans often have difficulty tracking down the server owner or website service provider. Remembering IP addresses is complicated, and they may change over time.
In order to tackle such difficulties, we use domain names, which are human-readable addresses.
Note:
Transfer your domain from Current to another registrar following our transfer away checklist. You will not be allowed to transfer your domain if it is within 60 days after registration or a prior transfer, or if a 60-day lock was applied after changing domain contact info. If your domain has Ownership Protection activated, you will be required to verify your identity in order to complete the transfer.
Log in to your Account Domain Control Center.
Select your domain name and click on setting to go on Domain Settings page.
Under Domain Settings, select Transfer domain away from Current registrar. You won't be able to transfer your domain within 60 days of these events:

New domain registration
Transfer between different registrars
Change to registrant contact information

.UK Domain transfer if your domain Extension is .UK then you will require IPS TAG for your new Registrar then you need to find your new registrar IPS TAG and enter on domain transfer setting where enter your registrar tag will ask.

Find your IPS tag for transfer .UK domain

Select Click here to see Authorization Code, then Copy to copy your authorization code. Where you will get an email with your auth code to the administrative email address on your domain name.
Select My Domains and go back to your domain list..
Complete the process of Domain Transfer with your new registrar and provide them with the auth code for your transferred domain name.
Some of listed ISP TAG name for .UK domains
What is the Tag name of Godaddy?
GODADDY is the tag name for transferring .UK Domain in godaddy.
What is the Tag name of BigRock?
BIGROCK is the tag name of BigRock Solutions Ltd. t/a BigRock Solutions Ltd.
What is the Tag name of IONOS?
1AND1 is the ISP tag for IONOS SE
Some of article you might be interested to read on The Flash Update
Google Web Search now has dark mode feature: How to enable?
How to Auto Erase OTP Messages from Inbox?