Poonam Pandey's new music video with baby sharks leaked😛. Recently Poonam Pandey shared a video clip of her new music video. In Video she was in a Black Monokini with Baby Sharks, Watch!
Poonam Pandey's new music video & baby sharks
Poonam Pandey is dancing with baby sharks and is dressed in a black monokini. If you watch video clip carefully, you will see that Poonam is syncing lips with the song underwater.
Actually an upcoming music video has featured actor-model Poonam Pandey in a water tank with baby sharks. Poonam told she shot for the music video despite always fearing sharks.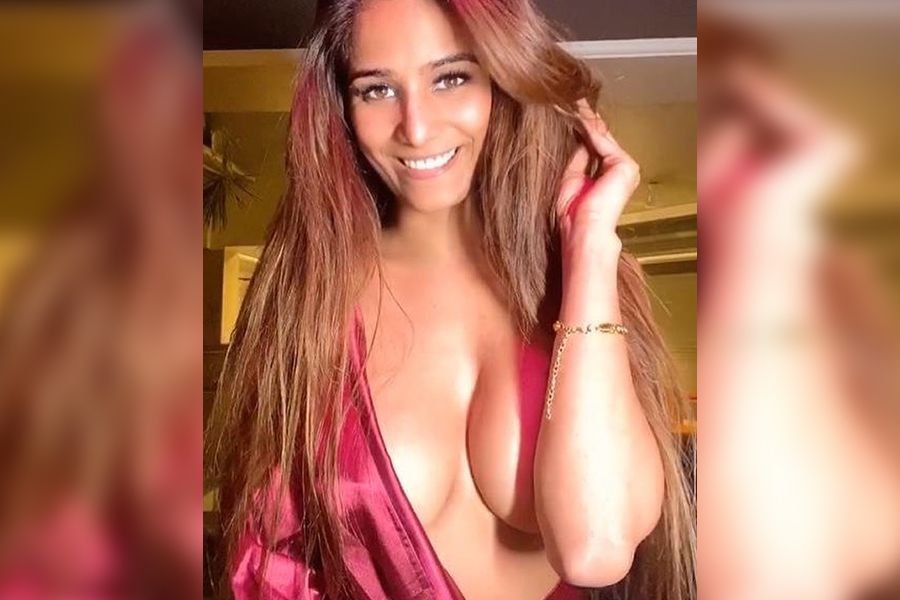 "This was possibly one of the most difficult shoots I have ever done. We shot over four days and every day I had to sit in the water for hours. I have always feared sharks and in this tank, there were a lot of baby sharks," Poonam says.
"I had to be underwater and lip-sync the song. It was supremely difficult. I used to shiver and this has to be the craziest shoot that I have ever done. I hope people like it," she signs off.
Poonam Pandey Shared Music Video Clip
Poonam Pandey wrote, "Sharing a small glimpse of my new music video, one of the hardest shoot I've done 💋"
View this post on Instagram
Aao Na Song by Poonam Pandey & Shakti Kapoor | Old music video
Poonam Pandey's new music video with baby sharks is not Released yet, so you can enjoy her old music video here. Watch it now!
More on TheFlashUpdate
Battlegrounds Mobile India launch: Check full list of smartphones that will not support new game
How to get Keywords everywhere tools for free?
How to Book COVID Vaccine Slot On Paytm?