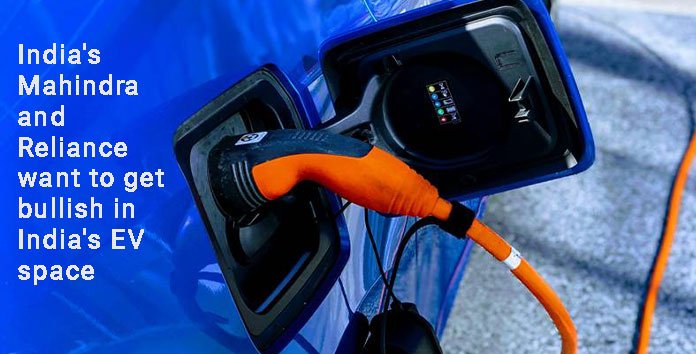 What is EV space?
Electric Car Charging Space (EV Space) A location designated for the future installation of EV charging equipment and electric vehicle charging. An EV spot is a parking area allocated for the installation of an EVSE in the future. The standards for EV spaces differ according to whether the development is residential or non-residential.
Reliance and Mahindra, two of the country's largest companies, are collaborating to accelerate India's shift to electric cars (EVs). The Mahindra Group and Reliance BP Mobility Limited (RBML), which operates under the brand name Jio-bp, signed an MoU to investigate the development of EV goods and services. One of the areas that the brands will investigate is swappable battery technology.
also read:Mahindra plans to launch eight new electric SUVs and eight electric LCVs by 2027
According to a joint statement from the firms, the collaboration intends to accelerate EV adoption in India by using high-performance and swappable batteries to alleviate range anxiety. Customers will be able to bring a drained battery to their local switching station and, for a modest price, change it out for fully charged batteries within minutes.
The companies will also explore synergies in low-carbon and conventional fuels as part of their alliance. The MoU also includes Jio-bp researching charging options for Mahindra vehicles like electric three and four-wheelers, quadricycles, and e-SCV (Small Commercial Vehicles – under 4 tonne). This would comprise Mahindra Group captive fleets and last-mile mobility vehicles.
The collaboration intends to capitalize on both organizations' expertise in the areas of EV goods and services. Apart from leveraging existing Jio-bp stations, Mahindra Group and its channel partner sites will be examined for the establishment of Jio-bp Mobility Stations and EV charging and switching points. Jio-bp just opened its first Mobility Station in Maharashtra, offering a variety of fuelling options as well as EV charging facilities, as well as a world-class retail experience. Furthermore, commercial ideas like as Mobility as a Service (MaaS) and Battery as a Service (BaaS) will be investigated, with Jio-bp potentially providing charging options for Mahindra Group cars.
What are the 3 types of EVs?
When we think about EVs, we generally there are three kinds of electric cars: hybrid electric vehicles (HEV), plug-in hybrid electric vehicles (PHEV), and battery electric vehicles (BEV) (BEV).