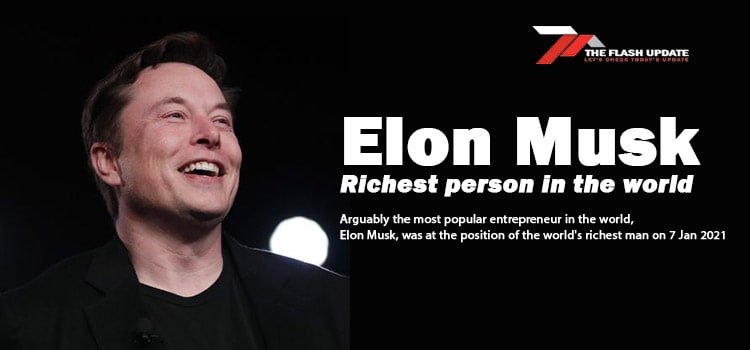 Elon Musk the Richest person in the world
Arguably the most popular entrepreneur in the world, Elon Musk, was at the position of the world's richest man on 7 Jan 2021. With a net worth around $188 billion and rising. Musk has overtaken Amazon's CEO, Jeff Bezos, in the race of richest man. He is now the wealthiest person in the world from 7 Jan 2021. As per the valuation by Billionaire Index of Bloomberg — he is at the top of the list of top 500 richest personalities in the world.
Interestingly, this is the initial time since October 2017 that Jeff Bezos has been degraded from his place at the top in this list. For some days he sat next to a net value of around $187 billion. The founder of Amazon has seen his property fluctuate a few over the last several months due to complex market conditions.
Musk's progress to the top of the all is also pretty interesting. While 2020 has been bad for most of the public, Musk personally saw his valuation rising very fast in 2020.
Also Visit: Revealed: Why has Gujarat awarded dragon fruit with a Sanskrit name?
How Elon Musk the Richest person in the world reacted to his growth?
Musk founder of Tesla and SpaceX and many other innovative companies reacted, very surprisingly to reaching the peak of the Bloomberg Billionaire Index. Replying to a tagged tweet of an account named "Tesla Owners of Silicon Valley" including the text "@elonmusk is now the richest person in the world at $190 billion", our musk simply said, "How Strange". But he didn't end there, as he further responded with extra Tweet, "Well, back to work."
Note: Due to ups and downs in shares Elon Musk is shaking between the positions. So if you want to check where he stands right now. Feel free to visit Bloomberg Billionaires Index.
Also Visit: Kings XI Punjab released Glenn Maxwell