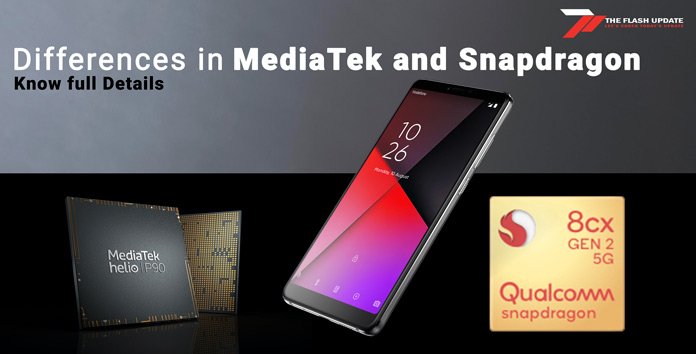 it is difficult to choose a processor which runs smoothly while gaming & multitasking, we bring the difference between MediaTek and Snapdragon
What Does Processor Mean?
A processor is an integrated electronic circuit that conducts the computations that allow a computer to function. A processor executes arithmetic, logical, input/output (I/O), and other fundamental commands sent by an operating system (OS). The activities of a processor are required for the majority of other processes.
The words processor, central processing unit (CPU), and microprocessor are often used interchangeably. Nowadays, most people use the terms "processor" and "CPU" interchangeably; however, this is technically incorrect since the CPU is just one of the processors within a personal computer (PC).
Another processor is the graphics processing unit (GPU), and certain hard drives are technically capable of doing some processing as well.
What is MediaTek?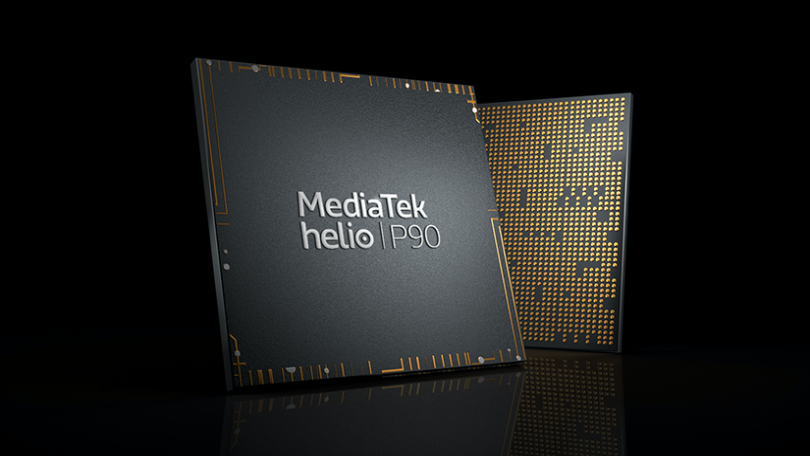 MediaTek is the manufacturer of low-cost yet high-performance Helio chipsets. MediaTek processors are mostly found in Sony smartphones and somewhat less powerful devices from Chinese manufacturers.
The major benefit of MediaTek over Qualcomm and Exynos is the cheaper price, which may be up to two times lower for approximately the same performance. However, user experiences aren't all that great.
The most serious complaint leveled against MediaTek processors is their very fast warming and attainment of high temperatures (Snapdragon 810 had the same problem).
Among the most recent models are the Helio X10, P10, and X20. The X20 is rated alongside Snapdragon 820 and Exynos 8890 in benchmark testing, however, it still does not make it to the luxury smartphone class.
The Sony Xperia XA is one of the few better devices featuring P10, whereas the X20 is present in less popular devices such as Elephon, Zopo, and Doogee. The Helio X23 and Helio X27 chipsets from MediaTek Inc were introduced in December 2016.
The Helio X23 and Helio X27 retain the MiraVision EnergySmart Screen technology, which reportedly lowers battery usage by up to 25%. They have the same GPU as the Helio X20 ARM Mali T880 MP4 processor.
By buying a device with a MediaTek CPU, one limits oneself (in most instances) to a lower-middle-class smartphone or a start-up model.
Characteristics of MediaTek:
Chipset is not cheap – it consumes a lot of battery power.
Increased heating rate as a result of the number of CPU cores.
This chipset includes a tiny graphic chip that is not manufactured by MediaTek.
Process power is highly valued.
Chipsets, on average, provide more cores per CPU.
What is Snapdragon?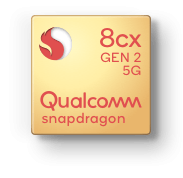 Qualcomm's Snapdragon processors are the most well-known. Because of the Snapdragon 820, they are presently the best on the market.
This premium type can be found in some of today's finest smartphones. Xiaomi Mi 5, OnePlus 3, and LG G5 are the finest Chinese smartphones. Samsung Galaxy S7 and S7 Edge (for the Chinese and American markets, respectively) and HTC 10.
The fact that Samsung has abandoned their Exynos processor speaks much about the Snapdragon 820's quality. Qualcomm now controls 65 percent of the 4G LTE industry and is especially strong in China, where the five biggest manufacturers mostly utilize Qualcomm processors (Xiaomi, Huawei, ZTE, TCL, Lenovo).
The main advantages of the Snapdragon 820 over previous versions are its speed, low battery usage, and a 40% increase in graphics. The 5th generation Adreno GPU has graphic capabilities (Adreno 530). In addition to the 800 series, the Snapdragon 600 series, which can be found in mid-range smartphones such as the Huawei P8 Lite, OPPO R5, HTC Desire 820, and others, is of excellent quality.
Given the advancement of technology and the introduction of more demanding content such as VR or 4K, a smartphone with a CPU below the 600 series is not advised. Devices such as the Samsung J5 2016 may be exceptions.
also read: How to Boost battery life of Android smartphone?
Characteristics of Snapdragon:
The most secure chipset — uses very little battery power.
When compared to Intel or MediaTek, it generates less heat.
Qualcomm's Adreno graphics plug-in is always included with this processor.
Benchmark testing often indicates that the Snapdragon processor outperforms the competition.
Difference Between MediaTek and Snapdragon
Origin of MediaTek and Snapdragon
MediaTek is a multinational firm headquartered in Hsinchu, Taiwan, that was established in 1997. processors are manufactured by Qualcomm, which is also a manufacturer headquartered in San Diego, California, USA. It was established in 1985.
Processor cores in MediaTek and Snapdragon
MediaTek and Snapdragon are both multicore processors (1-2-4-6-8-10). MediaTek has started trial production of a 12-core processor. However, we should keep in mind that the number of cores in the CPU is less essential than what the cores perform.
CPU and GPU in MediaTek and Snapdragon
When comparing MediaTek and Qualcomm solely on performance, there is almost no difference in terms of CPU, but it is clear that the Adreno GPU included in all Snapdragon SoCs performs better in terms of graphics. This is particularly apparent in the high-end market. In the mid-range and low-end segments, the gap in GPU performance is much less pronounced. Qualcomm creates graphics chips that are specifically designed to interact with the CPU and other components.
Battery life of MediaTek and Snapdragon
MediaTek chipsets are infamous for using a lot of power, resulting in shorter battery life. They are working to make their processors more energy-efficient, but they are still lagging behind Snapdragon.
Performance on devices
In terms of performance, MediaTek processors provide excellent performance. Their additional core processors allow demanding and heavy workload performance, and they thrive at multitasking. Snapdragon performs even better in multitasking, managing heavy and demanding activities, and gaming.
Heating issues devices
When compared to MediaTek, Snapdragon processors are less prone to overheating.
Cost of MediaTek and Snapdragon
MediaTek is quite a low cost in comparison to Snapdragon processors snapdragon is always knows for high task performing like gaming.
Summary of MediaTek vs. Snapdragon
In general, the processing power of both chipsets is very considerable. The variations between them, however, are mainly reflected in battery usage, i.e. efficiency and endurance. According to our estimations, Snapdragon is a more powerful and dependable processor than MediaTek, however, MediaTek is a lot less expensive alternative.
also read: Remove these Useless & Harmful Applications from Smartphones
Why is Snapdragon expensive?
The increased price is due to a number of factors. First, compared to prior years, the Snapdragon 865 has taken a step back in terms of SoC integration. The SoC lacks an inbuilt modem, instead of delegating 4G and 5G connection to a separate chip known as the X55 Modem. Qualcomm requires that the Snapdragon 865 be coupled with the X55 modem, making 5G mandatory for every Snapdragon 865 phone. The additional chip takes up more room in the phone, costs more, and necessitates a more complex motherboard architecture. If OEMs want to deliver on 5G speed claims, they must use mmWave, which necessitates the placement of many additional RF modules surrounding the phone. mmWave capability is optional, and mmWave is absent from less expensive or smaller 5G phones, such as the basic model Galaxy S20.
Official links: Snapdragon