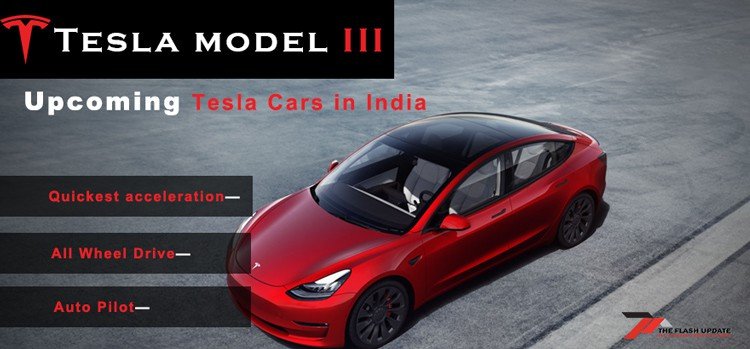 Tesla Model 3 upcoming in India
Tesla Motors is considering a presence in India. The company may soon launch its first car here. The Tesla Model 3 will be the company's entry-level car in the country. It is a four-door electric hatchback.
This is going to be a part of an electric car which is going to improve air quality index as it is not going to produce pollution and as a country like India we have to shift from non-renewable resource to renewable resources and everyone is aware that Tesla as a company is always known for its creative and out of the box ideas.
Is Tesla is Electric Car?
In the international market, Tesla Model 3 is available in many electric options, ranging from 350 kilometers to 520 kilometers. According to the company, this electric car accelerates from 0 to 100 kmph in just 6 seconds. This electric vehicle comes in rear-wheel-drive and all-wheel-drive options. It has an automatic gearbox. Now the thing to see is what range Tesla Model 3 the company brings in India. It is estimated that its range in India may be around 402 km.

Tesla Model 3 Features:
The design and style of Tesla Model 3 is similar to that of Tesla Model S. It has a sliding panoramic glass roof, redesigned wing mirrors, sporty alloy wheels, LED taillamps and light character lines.
The interior of the vehicle comes in a dual-tone colour theme. It has a 15-inch landscape touchscreen display. As the Indian market lacks the necessary infrastructure to charge electric vehicles, the company also plans to set up a supercharged network in India.
Tesla's latest electric car Tesla Model 3 can be launched in India very soon, this car will come with a single and dual motor option. In the entry-level standard & standard range + variants, this car can run from 423 to 570 km on a single charge. Also, it takes just 6 sec to catch a speed of 0-100 kph. So yes we can say that this is very power and durable electric car in India
Available Colour Variants Of Tesla Model 3:
Signature red
White
Blue
Red
Black
Midnight silver
Tesla's assembling and manufacturing plants
There is also news that Tesla's assembling and manufacturing plants could also be opened in India, where Tesla's cars will be built as soon as they are assembled. In the coming time, details about it will come, but if this happens, then there will be employment opportunities for Indians, while the car prices can also be reduced.
Tesla R&D Center to be came upon in Bengaluru in 2021, Tesla will Start online booking of Tesla Model three for Indian customers.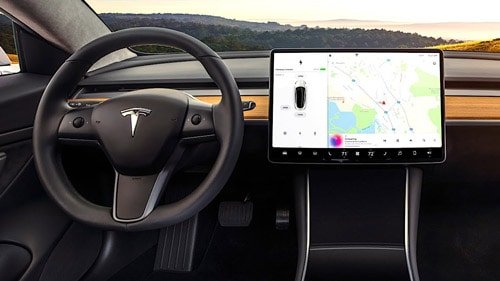 Tesla Car Design style
Customers will have the choice to style and customise Tesla cars, which can be a Unique and new factor for Indian automobile customers. Currently, Tesla's cars are going to be absolutely designed from the Gigafactory in Shanghai, China, however within the returning years, Asian nation may also become a significant producing hub for electrical cars and also the central government is creating loads of efforts during this direction.
it's reported that Tesla is in talks with the govt to line up its analysis and Development Center in Bengaluru.
Also read: New Technology in 2021
Conclusion about Tesla in India
In Conclusion, we can say that this car will change the automobile industry in India.
This Tesla Model 3 electric car contains some of the most exclusive & premium features in it. Yes, For sure this car is going to be for car lovers in terms of specification's and price too which is bit high but definitely worth it. So if you are planning to buy a good electric car in India so you can go with Tesla model 3 electric car.
 Also read:  Best Diet for 2021