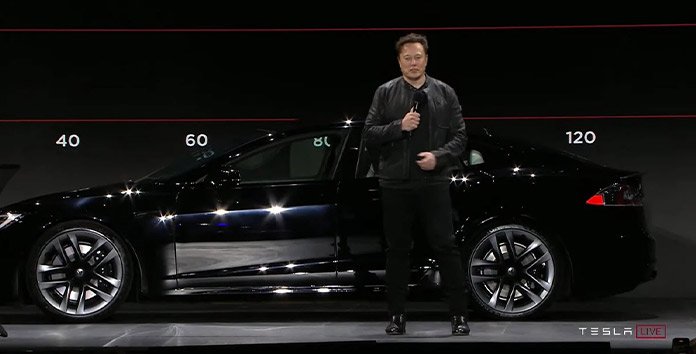 Tesla is making strenuous efforts to get its electric vehicles to Indian shores. The company has been openly attempting to make the case for their automobiles. Elon Musk, the company's CEO, has been pleading with the Indian government to decrease the customs levy on electric vehicles. However, the Indian government seems to be sticking to its decision to favour domestic manufacturing. A recent report indicates that the stalemate between the two parties may go longer.
According to Reuters, many persons close to the report have been engaged in the conversations with Tesla. According to insiders, the government is not persuaded by Tesla's ambition to begin manufacturing in India. According to the source, the government is requiring a strong commitment and a well-defined strategy for investing in India.
also read: Tesla, Elon Musk's electric car company, hits the $1 trillion barrier
The report cited one individual with firsthand knowledge of these exchanges. According to the insider, the Indian government and Tesla have reached a "strange stalemate." Additionally, the individual indicated that things are not progressing in the manner Tesla desires.
According to another source, Tesla is also open to obtaining more car components locally and then gradually transitioning to manufacturing its products. This, however, is insufficient for the Indian government, which requires a formal promise prior to the company entering India.
The report also quotes a top government official. The official said that a tariff reduction on Tesla automobiles is quite improbable. "How is that model going to function if they are not willing to invest anything here," the official questioned.
also read: Top Key Features of Tesla and battery Charging specification
What becomes of Indian purchasers?
With this new knowledge in hand, it's reasonable to infer that Tesla's India debut will be pushed back further. Initially, the company intends to import the automobiles in fully assembled form (CBU). However, when compared to the cost in the United States, the hefty import tariff might almost double the price of the automobile.
Tesla expects that the majority of purchasers will baulk at that price. The stalemate between the two sides has lasted an extended amount of time. Tesla may soon be forced to choose between a full-fledged entry into India and a wait-and-see decision.