The famous cryptocurrencies are struggling as they have lost a lot of markets. Cryptocurrencies like Bitcoin, Ethereum, Dogecoin crashed, resulting in the loss of billions. The value of this volatile digital currency has fallen 38% in the last 24 hours, as China Banking Association warned banks of the risks that can be faced by them with these investments. Resulting in People and banks pulling their hands from the investment, dropping the price staggeringly down.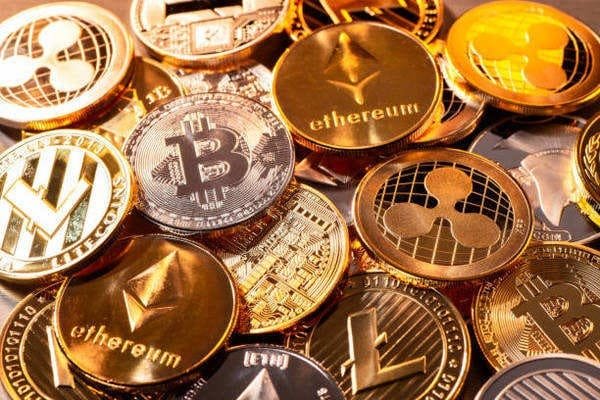 Bitcoin has lost 70 billion dollars in market value in the last 24 hours which is a huge number. Bitcoin has been ruling the game since the inception of it, became a highly reliable investment with 1 bitcoin costing up to 50,00,000. But the sad news for the investors of bitcoin is, it's currently sitting at 28,95,310 which is a downfall of about 22 lakh/220 thousand rupees. This is just bitcoin we are talking about, there are other cryptocurrencies that are taking a hit too.
Also read:- Live Cryptocurrency Prices, Ranks, Market Cap
Elon Musk recently tweeted about cryptocurrency and it became viral, Dogecoin which he mentioned in his tweet was a meme cryptocurrency, but it rose to heights after this and touched a 56 rupees mark, Musk also replied, "what is dogecoin?" that, "It's future of currency. It's an unstoppable financial vehicle that's going to take over the world."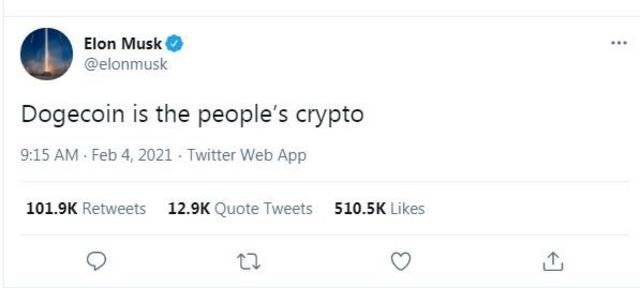 How Bitcoin/Cryptocurrency Works?
Bitcoin is a cryptocurrency, cryptocurrencies are digital currency that is not associated with any bank or government. They are based on the blockchain concept which uses a person to person encrypted transaction. That enables a user to pay anonymously, the coin is received by the miner who mines that block, verifying a user's transaction using computing power which rewards the miner with a coin.
These coins can be bought or sold, and since there are a limited number of bitcoin in the blockchain, so the value of each coin goes on increasing as fewer and fewer coins are left. Similarly, when coins are sold, that means there are more and more coins, which results in degradation of the coin value.
But these currencies are yet to be accepted in the overall mainstream market as a currency. Banks and financial institutions allow transactions and deals in bitcoins and cryptocurrency.
Also read:- Litecoin Price Prediction 2025 | Right Time To Invest?
Why did Bitcoin, Ethereum, Dogecoin value fell down?
On Wednesday, the Chinese banking association's website was updated with a warning, that it's risky to invest in cryptocurrency because they are volatile in nature. Almost all the cryptocurrency players fell down as China and its allies withdrew big chunks of money. This has resulted in a big dip which all of us are seeing in the cryptocurrency market. People might get a heart attack as Bitcoin has dropped most than 45% since April 13.
Also read :- Clubhouse losing popularity? Why the social network is losing hype?
Swinging 20,000 dollars every day is normal for Bitcoin but a fluctuation like this is devastating. Ethereum is currently at 1,72,000 rupees dropping from 2 lacs. Ethereum has grown from 14k to 3 lacs in the last 1 year. Just imagine how much an investor would have earned with it. Bitcoin was launched in 2009 by a person or a group using the name Santoshi Nakamoto. Bitcoin was quickly adopted by enthusiasts. In 12 years Bitcoin has made a mark in the market and is the leading cryptocurrency.
Can I convert Bitcoin to Cash?
There are many ways to do this. Bitcoin is just a simple currency that can be changed into any form like a dollar is compared to rupees and vice-versa. So just use any cryptocurrency exchange, such as Coinbase. Sell your bitcoin there or any other cryptocurrency and directly transfer the funds to your bank account and use it however you need.
Digital currency is the future of transactions as they are end to end encrypted and most importantly they are encrypted which makes it a much safer version of transferring funds and values. Regulators believe that this dip is temporary as digital currency already has a market value of 1.72 trillion dollars. So, belief in what you have invested in, panicking is going to make everything worse.
Investing in anything has a risk factor attached to it, some experts say they are the hottest commodities right now.