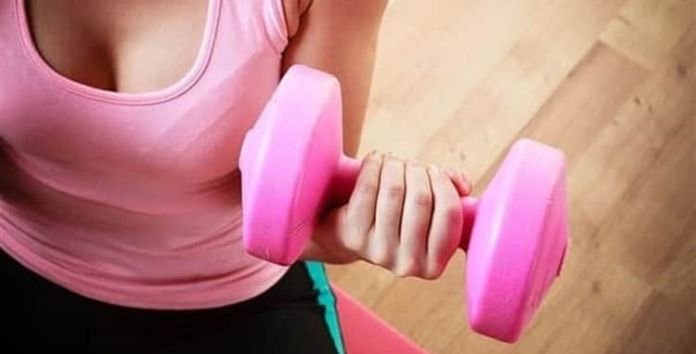 Take advantage of any time of the day to do physical activity, you can even exercise while watching television.
Can you imagine exercising while watching your favourite series? Believe it or not, achieving it is very simple, so if you don't feel like spending a few minutes exclusively doing physical activity, you can take advantage of the moment when you enjoy your favourite programs to exercise while watching television.
With this method, you can start exercising without feeling that you are making a great sacrifice and thus, little by little begin to get used to moving every day.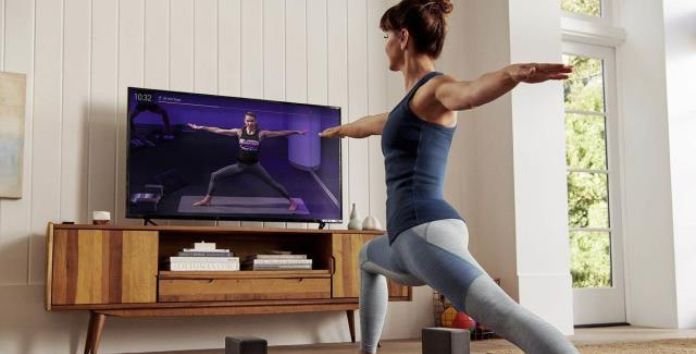 How to exercise while watching TV?
Starting exercise from home does not require investing a lot of time, much less having expensive devices or equipment, you just have to have a little will and take advantage of any time to exercise, even when we watch TV.
Remember that exercise can have many benefits for your physical and mental health, because it prevents diseases such as diabetes, stroke, high blood pressure, some types of cancer and arthritis, as well as a better mood. Physical activity stimulates various brain chemicals that can make you feel happier, more relaxed, and less anxious.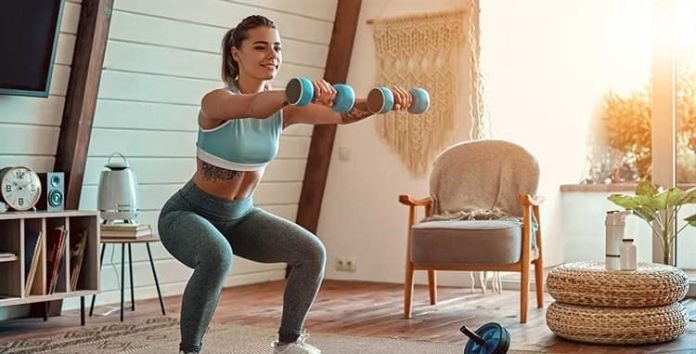 It also increases your energy, improves muscle strength and increases your endurance, plus it can help you fall asleep faster and avoid insomnia problems.
So play your favourite series, put on comfortable clothes and get ready to exercise while watching TV, you can start with these movements:
1. Squats (strength exercise)
Squats are an exercise that exercises the back, helps maintain mobility and balance and strengthens the muscles of both the legs and the buttocks, you just have to make sure you do them well.
Stand in front of your television, spread your legs a little so that they are shoulder-width apart, tighten your abdomen, look forward and stretch your arms. Go down as if you were trying to sit up, throwing your buttocks back but without putting the weight on the knees, you should feel it in the heels. Keep your back straight, breathe and do three sets of 10 repetitions.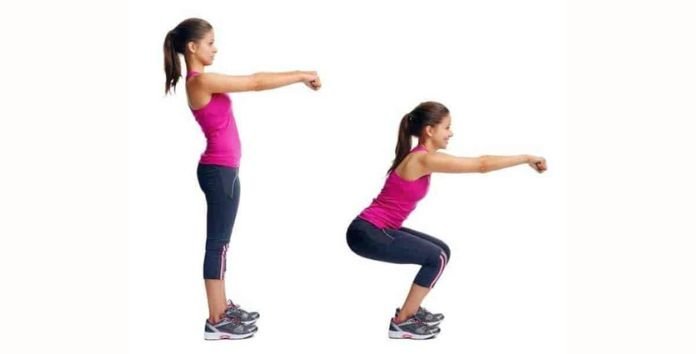 2. Planks (isometric core strength exercise)
Although there are many variations of this exercise, the most common is to do it in the following way: place your elevated body parallel to the ground, supporting the forearms in the front part and the balls of the feet in the back part. The ideal is to maintain this position for at least 20 seconds and gradually increase the time.
With this exercise, you work many muscles, especially the abdomen, shoulders, chest, triceps and hips.
You can also do a side plank, you just have to do the position of a normal plank, then turn your body and support yourself with only one of your arms stretched out and pushing your hips towards the ceiling.
3. Weights (one from primary exercises)
While you're sitting on the couch, bed, or chair watching TV, you can lift a couple of light weights, which can also be two bottles of water, a couple of bean bags, rice, or detergent.
You can start by raising your arms to a 90-degree angle, then raise your weights above your head until they meet, then lower to return to the starting position.
Another option is to stretch your arms out in front of you, with the dumbbells at shoulder height and your palms facing up. Then you must flex your arms towards your body maintaining the 90-degree angle at the elbows.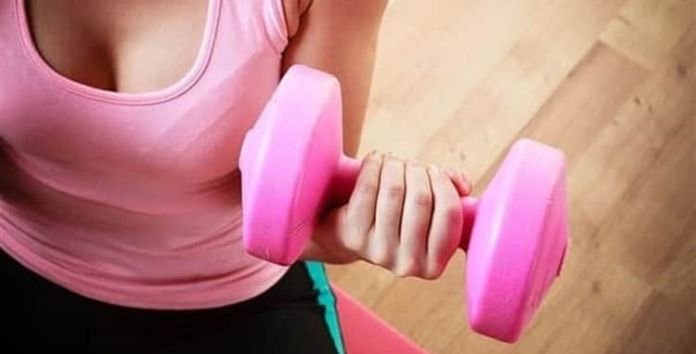 4. Leg raises (strength training exercise)
This is one of the simplest exercises you can do while watching television, you just have to sit on a chair, a little on the edge, with your legs bent at a 90-degree angle and your back straight. Stretch and flex your legs by tightening the abdomen.
5. Side kick (for Hips, thighs, and abdominals)
If you enjoy watching television lying down, you can also take the opportunity to exercise, you simply have to lie on your side, leaning on one arm that you have to place flexed on the ground, then start lifting one leg so that you work the lateral area of ​​​​your body. Try to tighten your abdomen and then repeat the exercise on the other side.
You see it? Exercising while watching TV is very simple and you don't need a lot of time or expensive equipment, just a little willpower, so take advantage of this moment to exercise your muscles and keep your body healthy.
More On TheFlashUpdate:
WhatsApp multi-device now works without internet: How to use
Stop Videos from Auto-Playing while scrolling on Phone | YouTube Tips