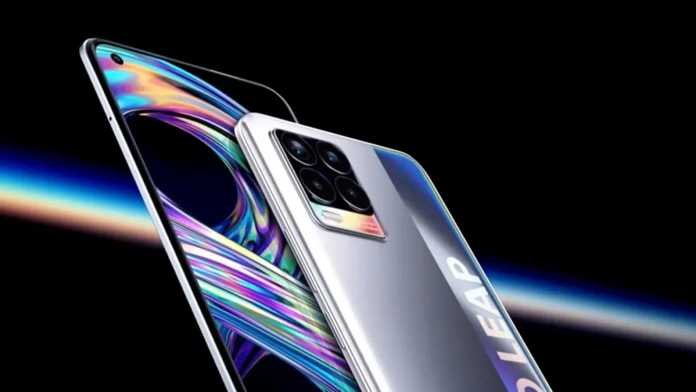 It looks like Realme will be expanding its Realme 8 line for some time to come. The latest news about the upcoming debut of the Realme 8s and 8i has come out. Prior to the formal launch of these phones, there were leaks and hints in official teasers about when these devices will go on sale in India.
The company's launch date has finally been announced, and it is September 9. Both devices will enter the market by appearing on the internet for a launch event beginning at 12:30 p.m. and may be viewed on YouTube and Facebook Live.
also read: Realme GT vs Realme GT Master Edition: How the two smartphone different
The Realme 8s and 8i are about to launch in India.
It is expected that both of these Realme smartphones would combine appealing design, MediaTek processors, rapid charging capabilities, and other features. Dynamic RAM Expansion is one of the interesting techs that will make it to our phones (DRE). Realme phones have had the capacity to increase RAM in a few models and the new devices will too.
real me: Realme X7 Max 5G With and Realme Smart TV 4K Launched in India: Price, Specification |
The Realme 8s will be the first devices in the world to use the MediaTek Dimensity 810 processor, which is 5G-enabled. We don't know any more information about the gadget. Although reports had indicated that the Realme 8s will have a 6.5-inch 90Hz display, up to 8GB of RAM (plus 5GB of additional RAM), and 256GB of storage, recent leaks have called those claims into question.
It is expected to get 64-megapixel triple rear cameras and a 16-megapixel front camera. The handset will include a 5,000mAh battery and 33W fast charging, along with Realme UI 2.0 on Android 11. The retail price is expected to be somewhere around Rs 20,000.
also read: Realme X7 Pro vs OnePlus Nord: Design & Specifications
The Realme 8i will include a MediaTek Helio G96 processor and support for 4G networks. in addition, possessing the distinction of the world's first smartphone to be shipped with the device It's said to have a 120Hz display measuring 6.59 inches across. Devices that were fitted with 6GB of RAM and 128GB of storage were also available.
The primary camera may have a 50-megapixel camera, while the macro camera and depth sensor both have 2 megapixels. There will also be a fast-charging, 5,000mAh battery available. Additionally, it's also expected to be a sub-Rs 20,000 product.
Another new product to look forward to is Realme's upcoming tablet, the Realme Pad.