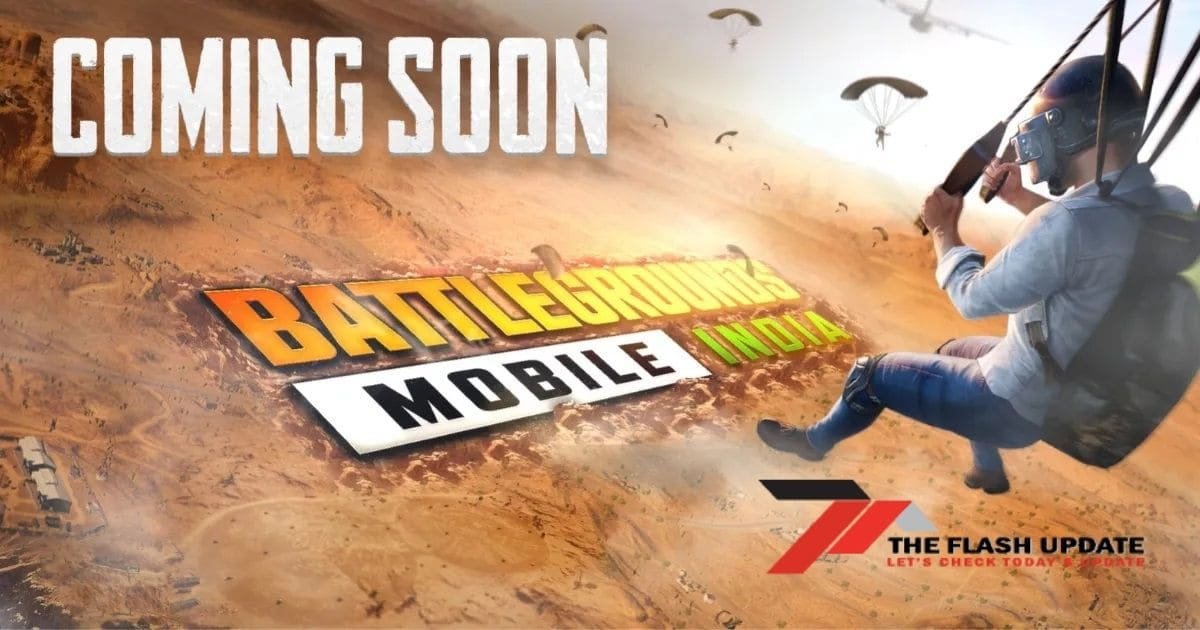 PUBG mobile India has officially announced that pre-registration will start on May 18. The wait for youngsters is finally over as there were other games in the market but none of them could capture market share like PUBG did. But there are some changes to it, its official name is BattleGrounds Mobile India developed by Krafton and is a dub of the original global version.
A teaser was launched on teaser a few weeks back, which said BattleGrounds Mobile India coming soon. It indicated and resulted in an official Facebook page, Youtube channel, An official website. All the link are down below. It became viral within hours of its launch, this meant a high number of sales are expected of this game.
Also Visit:- Clubhouse Losing Popularity? Why The Social Network Is Losing Hype?
PUBG mobile was banned in India back in September of 2020. The government of India banned 117 apps along with PUBG mobile which was a huge announcement as schools, college was closed because of covid. This resulted in huge population engagement in various mobile apps and PUBG was among the dominators.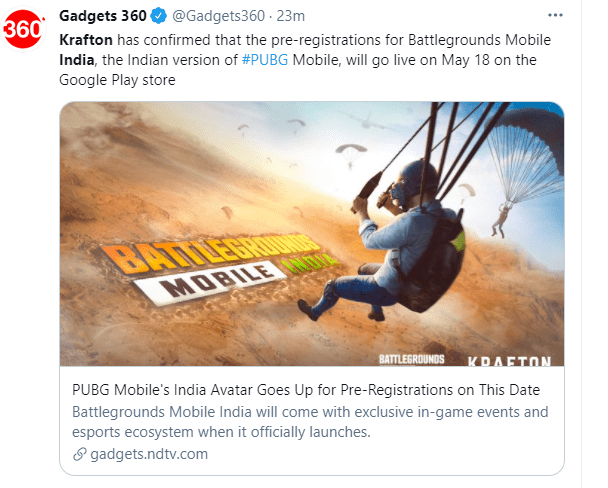 Since then we have missed our beloved PUBG mobile, long session with the charger plugged in. From all the glitches which made it exciting and will make you scream, from enemies ahead to I got supplies we all experienced the taste of PUBG mobile. As the intro video says, "Are you read?", I know I am.
Also visit:- Boat Rockerz 255 Pro + Wireless Earphones with 40 Hour Battery Backup Launched in India
Apart from the announcement of the pre-registration date, The company Krafton announced " there will be specific rewards available for fans to claim, only if they pre-register the game. These rewards would be specific to Indian players only."
How to do pre-registration of PUBG mobile?
To avail the pre-registration the user needs to go to the google play store and search for PUBG India, then click on the button, "Pre-Register". A reward is going to be a big boost to sale as who doesn't want goodies and skin. PUBG weapon skins have been amazing, M4 Glacier skin was something every PUBG player wished for.

Meanwhile, there are many scam websites that are trying to attract an audience and make something out of it for themselves. Trying to APK of a game that isn't launched yet. So look before you click a button.
To clear everything, the official date of launch is not announced by the officials, only the pre-registration date of PUBG mobile India has been announced. But it is very likely that we see this game in our phones loading by June end.
In conclusion, The game looks promising, we are still waiting to see some actual gameplay. But we are ready to jump off the plane on Erangel, Miramar, Sanhok and Vikendi.
Also Visit:- CD Projekt Cyber Attack | Cyberpunk 2077 game developer was cyberattacked