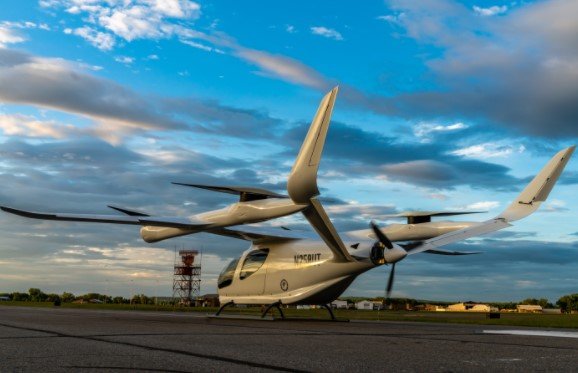 Jeff Bezos's Amazon makes a bold move and invests in electric aircraft firm, BETA Technologies.
Civilisations are shifting towards electricity as the primary source of energy. Global warming has everyone concerned, organization and governments are making necessary changes to their system and to society in order to keep everything under control. Amazon has made a strong move in this field as they invest in BETA Technologies, which is an electric aircraft firm.
Read More:- How to Schedule WhatsApp Messages | Steps
BETA Technologies is an Electric Vertical Take-off and Landing(eVTOL) aircraft maker, based in Vermont, US and was founded in 2017, by Kyle Clark. The company's vision is to simplify and amplify access to the vertical dimension of mobility, which they want to achieve using aircraft and aerospace.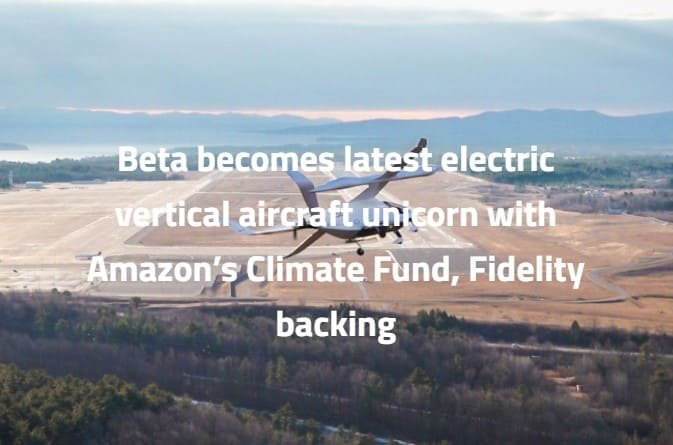 Amazon has been investing in climate lately, the latest incorporation into that is electric air transportation. BETA technologies can help Amazon achieve its target of net-zero carbon emission by 2040. Fidelity invested 368 million dollars, while amazon didn't announce how much they have invested in the brand. Amazon has already invested in Hydrogen-powered aircraft (ZeroAvia) and net-zero fuel(Infinium).
Read More:- Why Cryptocurrency Is Going Down?
What is an Electric Vertical Take-off and Landing(eVTOL) aircraft?
An Electric Vertical Take-off and Landing(eVTOL) aircraft use an engine that burns less fuel than traditional aircraft, only that it uses electricity as the primary fuel. This electricity is supplied to motors that rotate the propellers and in turn, makes the aircraft fly. Electric Vertical Take-off and Landing(eVTOL) aircraft takes off vertically first and then moves in any direction.
Electric Vertical Take-off and Landing(eVTOL) aircraft Alia is what the company has basically invested in. It can carry 1500 pounds of goods or 6 people to about 250 nautical miles, and yes that is impressive for a new company. It is still not clear how Amazon is going to use this aircraft, whether for delivering or for something else, we are all very excited to find much more about how and when it will be used. It can be used to carry cargo for short-hop deliveries that otherwise would require a truck or conventional aircraft.
There are other companies as well showing a lot of interest in BETA Technologies' Alia, United Therapeutics and Blade Urban Air Mobility plans to used Alia for organ transportation in quick intervals as airways don't have traffic jams, small scale passenger flights are considered as well.
Visit Also:- Litecoin Price Prediction 2025 | Right Time To Invest?
Amazon has invested in the future, as this investment would not pan out till 2024 at least, that's when BETA expects to deliver its 1st aircraft ALIA to Amazon. It could be a practical solution to a problem that everyone faces currently as it would reduce carbon emission and Amazon is a giant when it comes to deliveries, likewise they consume a lot of fuel. This will surely help Amazon and the environment to sustain much longer.
As we see big players making a shift towards a better and sustainable future, it's time small and medium enterprises should also start making the contribution because it would take every one of us to save every one of us and our children in the future. With that thought, we hope you stay safe and sound, have a fruitful time.